I saw this idea a while back, and have been wanting to try it for a while. The boys helped a lot- they also picked out the cupcake liners- hence the MVP design. :) I started out by making the cake mix- then dividing the mix into four different bowls. I used Betty Crocker NEON (we like things bright) Gel food colors to make the mix different colors.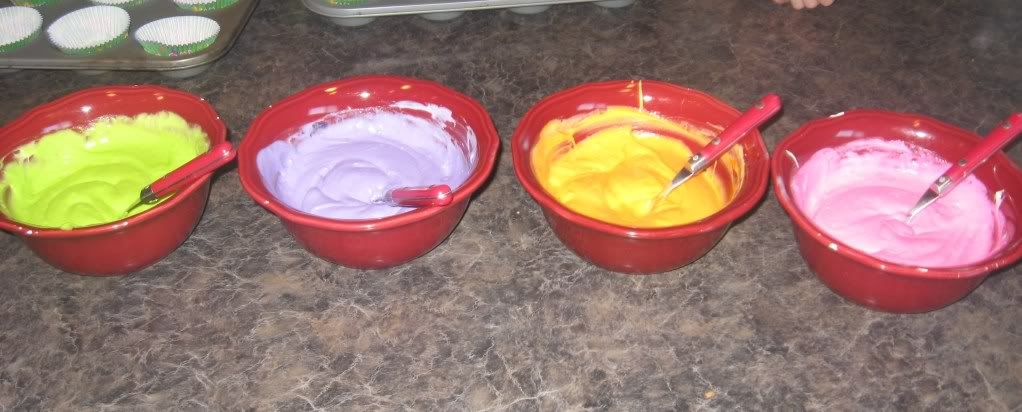 Note: These are far from perfect- so sorry they look a bit messy. I just scooped purple in the bottom of all the liners first- then put the rest of the colors in, one by one so the colors would stay divided somewhat.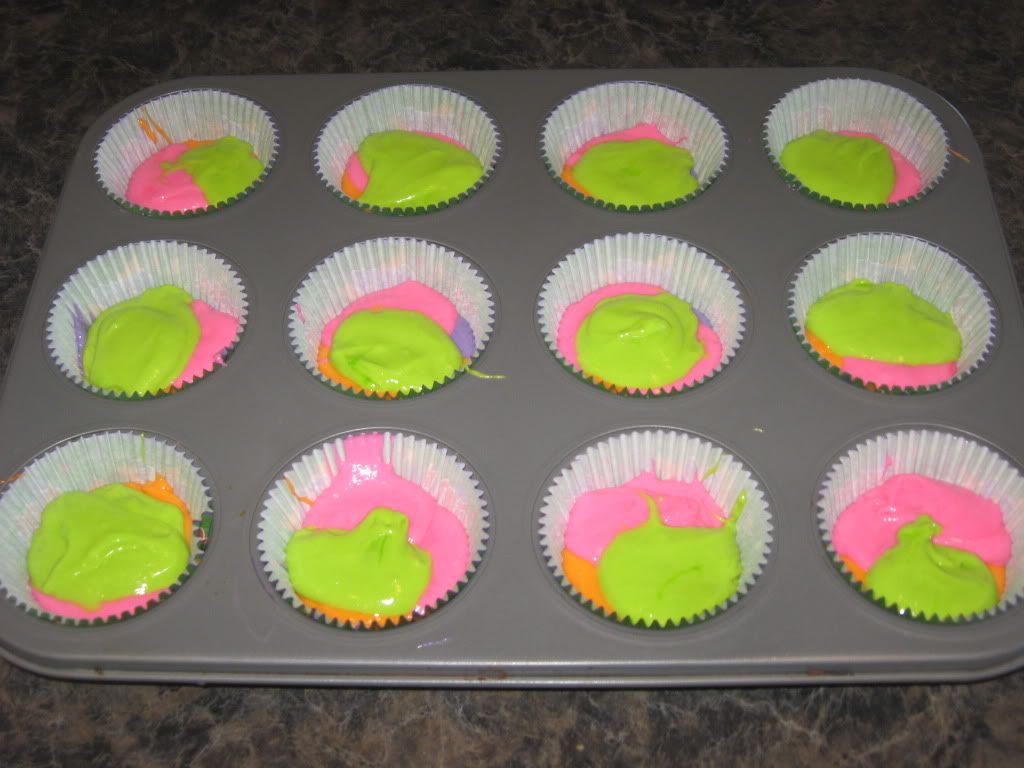 Good thing I have a dishwasher now. ;)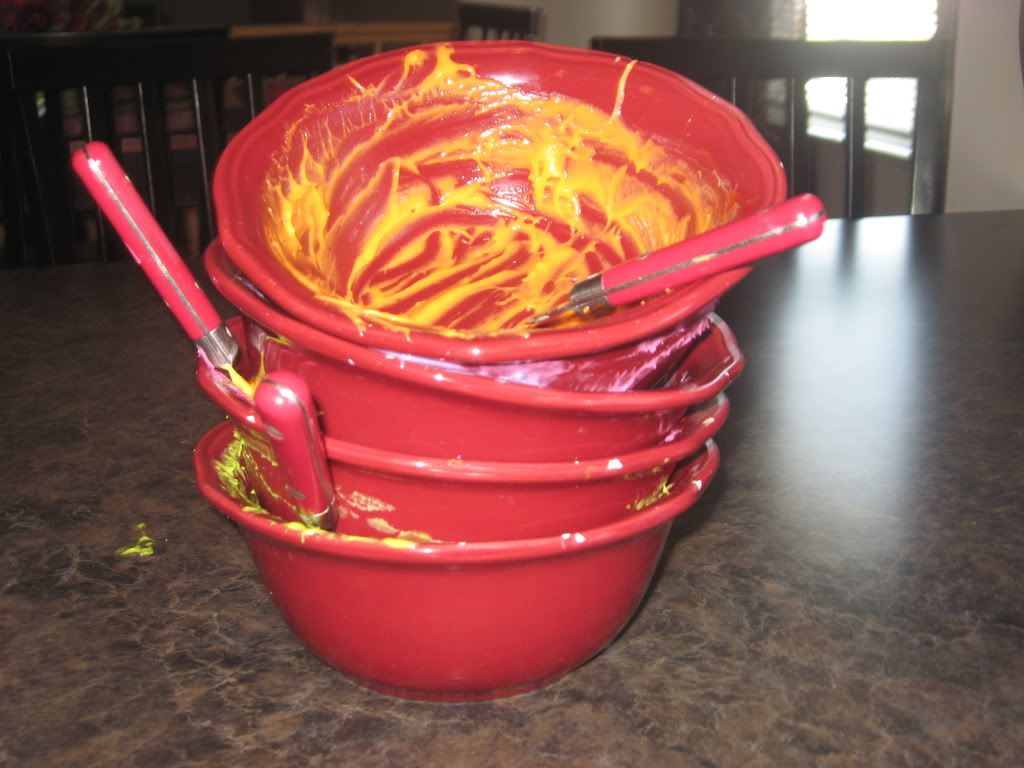 Look how cute and colorful!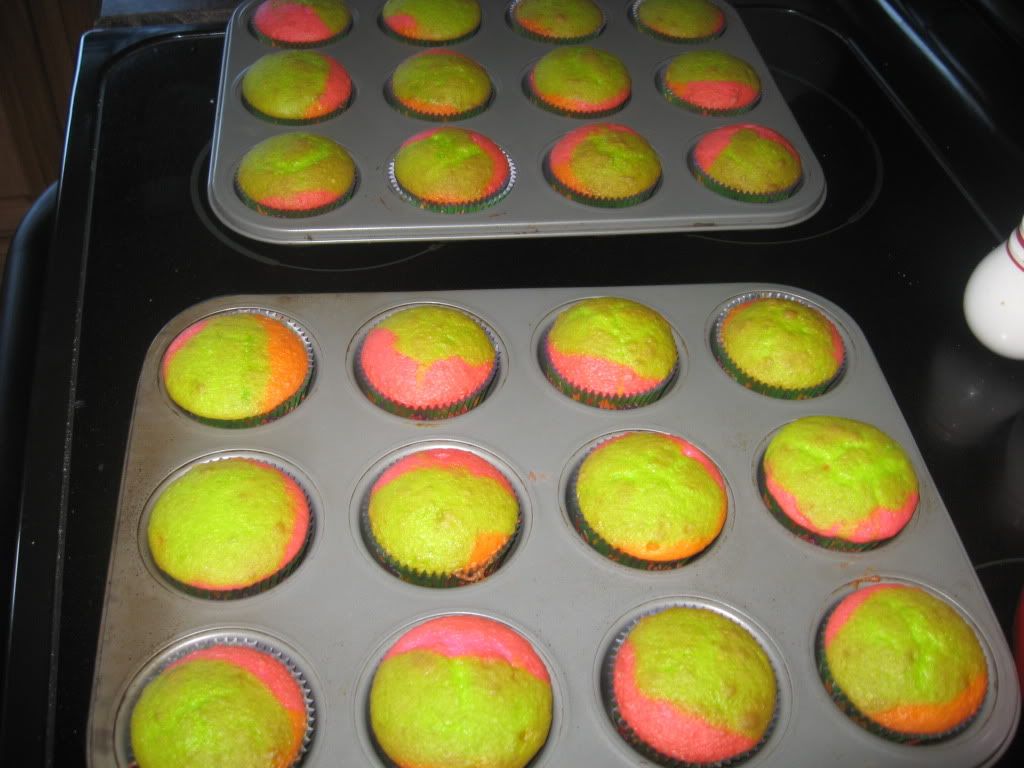 Aren't they so fun?!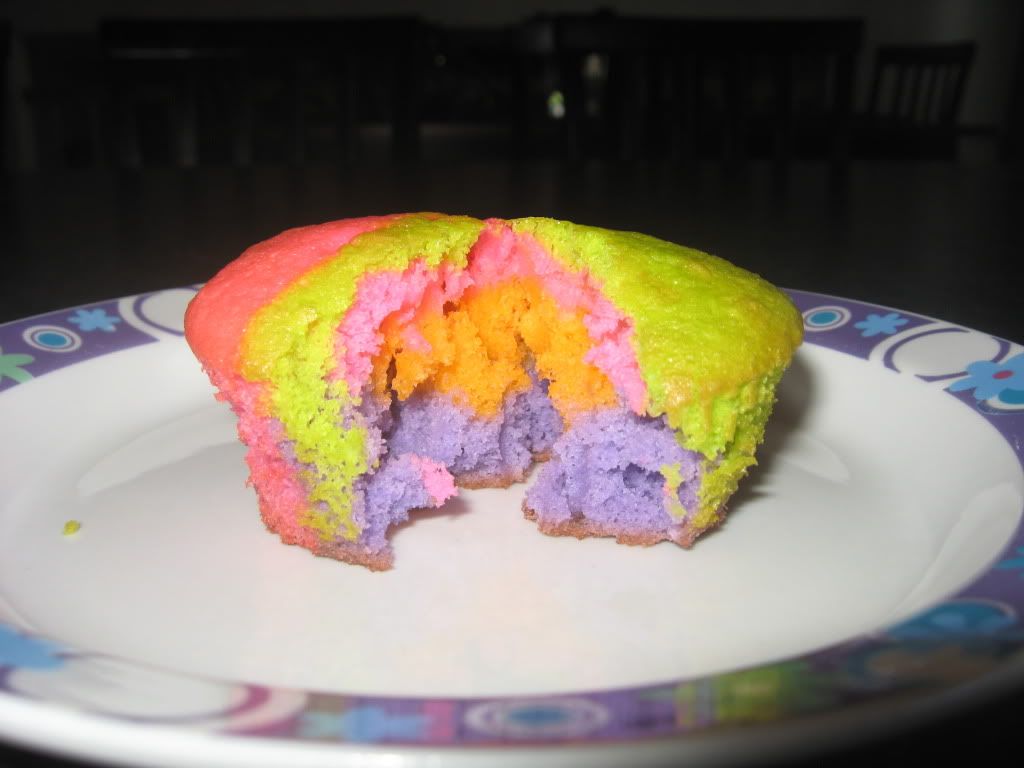 My boys picked the icing colors as well, notice there is no pink and purple- sigh. What I sacrifice for those two. :) It was fun and easy- I may try a cake next time.