I really thought this nail polish looked awesome! So of course I had to try it.

First: Paint your nails whatever color for the base. I did two different colors because I'm weird like that. :)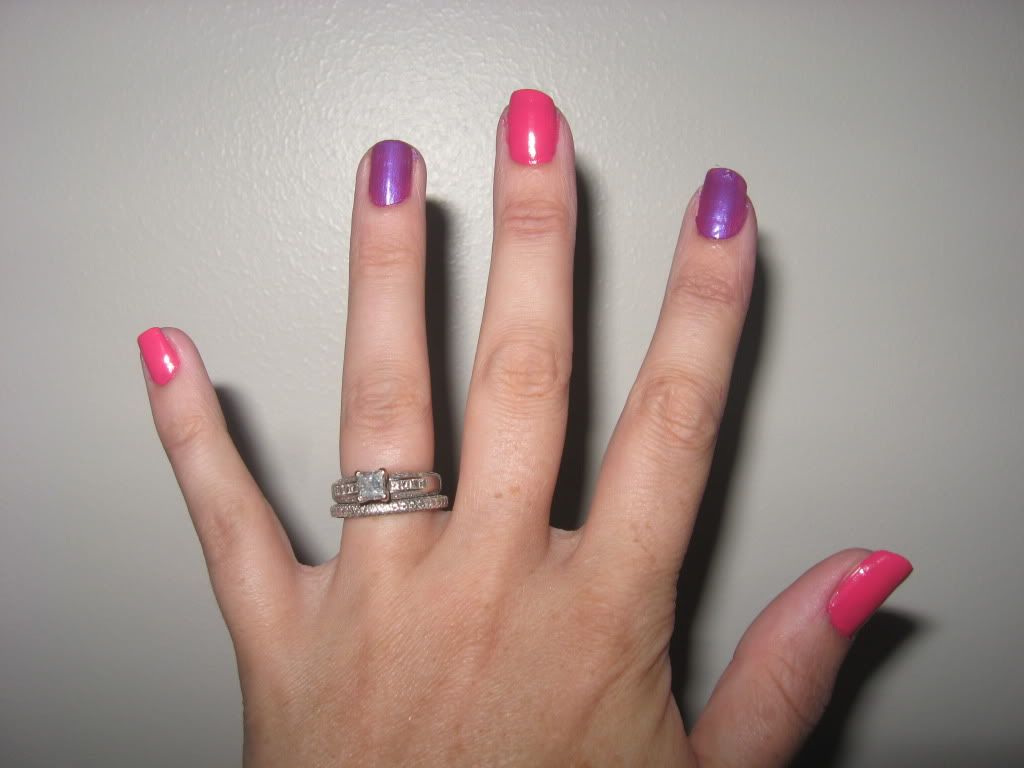 Second: Make sure your base coat of polish is dry. Then add your Shatter polish. The first time I tried it, I put too thick of a coat over my base polish- it worked, but I didn't like it as well. This time, I just applied a thin coat of Shatter and it looks much better.

Third: Watch it shatter- then apply a clear coat of polish to give it that extra shine. I haven't touched mine up yet, sorry for the little smears, but I was in a hurry! Note: If you like things perfect and put together this nail polish is not for you. It just shatters any which way it wants. ;) I think it's funky and fun! I ordered mine online because I couldn't find it anywhere cheap. But low and behold just after I bought mine, I see it at Wal Mart. :)